About Chino Basin Water Conservation District
Did you know that about half of the water you use every day comes from a aquifer that lies hundreds of feet beneath your home? This area of the Inland Empire, including the cities of Ontario, Montclair, Upland, Rancho Cucamonga, Chino, and Chino Hills, relies on an aquifer called the Chino Groundwater Basin.
Water is the most precious resource our community has. In 1949, area residents voted to protect our water supply by creating the Chino Basin Water Conservation District. Our mission is to put water back in the aquifer, and we do that by capturing water from rainstorms in our network of recharge basins, allowing the water to soak into the ground where it is kept safe for later use. We also collaborate with local water agencies to recharge imported water from Northern California and recycled water from our own communities so that it can also be stored for use in dry years. The Chino Groundwater Basin is our area's "piggy bank" to store water for California's inevitable droughts.
Protecting And Replenishing Our Regional Groundwater Supply Since 1949.
Ensuring our community understands the true value of water and uses it wisely in every home, every business and every neighborhood, while expanding our local water supply through basin recharge.
Your Go-To Water Conservation Resource
Because we live in a state with abundant sunshine and very little rain, it's important that we use our water wisely. Nearly half of the water the average household uses is used outside, so the biggest thing you can do today to save water is to look at how you use it in your yard. It can be hard to know where to start when you're asked to save water, but we're here to help! Our programs and classes are designed to answer all of your questions and provide you with the tools and resources needed to successfully convert to a California-style landscape. We also provide field trips for over 5,000 local school children each year.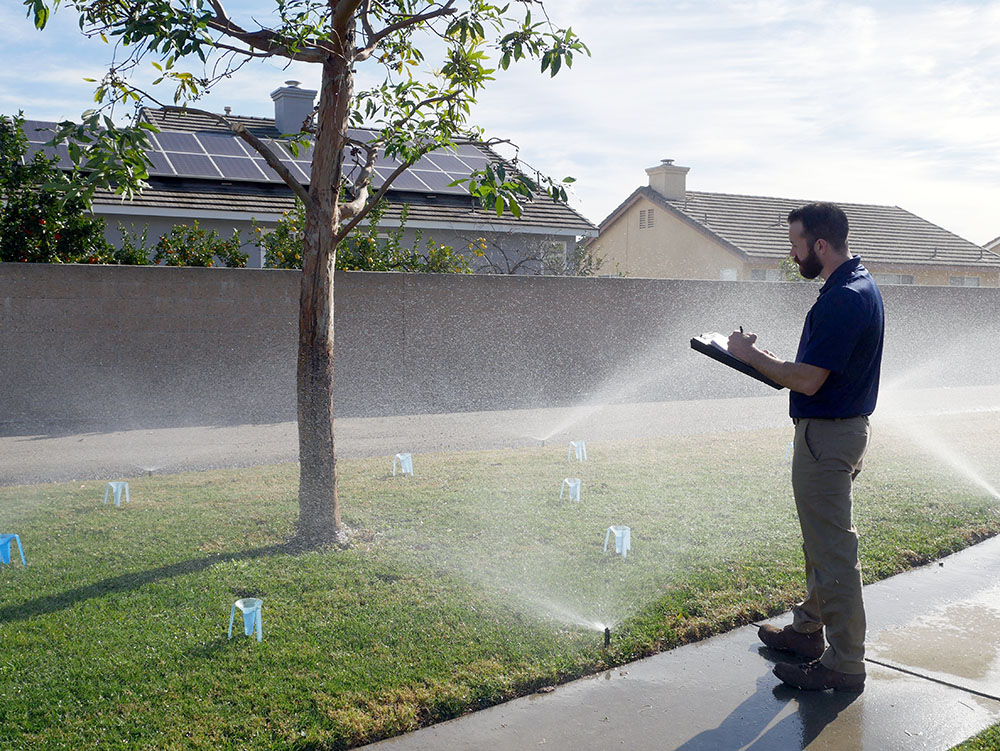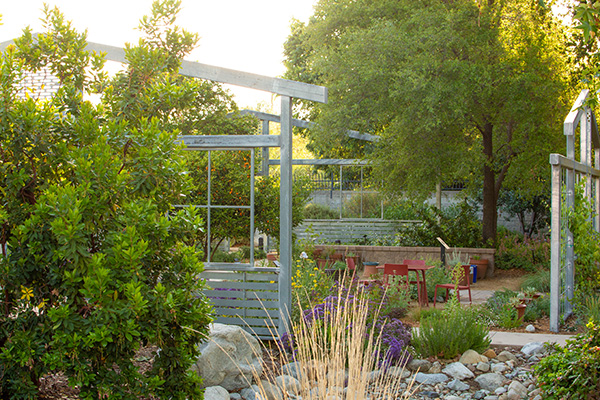 Waterwise Gardening In Southern California
Gardening in Southern California isn't about just rocks and cacti. California native gardens are lush, green, and full of colorful flowers. We live in a Mediterranean climate characterized by long, hot summers and cool, wet winters. We share the same climate as Greece, Spain, Italy, and the South of France, as well as parts of Australia, Chile, and South Africa. That creates a lot of choices for waterwise Southern California gardening, from California native gardens to plants from landscapes around the world.
Discover beautiful California native landscape at our dog-friendly Waterwise Demonstration Garden and park located at the Waterwise Community Center in Montclair.
Enter your address below to see if it falls within our service area. Community members from outside our service area are invited to visit our facility and participate in workshops and events.
Our Sprinkler Checkup Program and Landscape Water-Efficiency Consultation Program are available to any property that receives water from the following water providers whether or not it falls within our service area: Chino, Chino Hills, Ontario, Upland, Cucamonga Valley Water District, Fontana Water Company, and Monte Vista Water District.